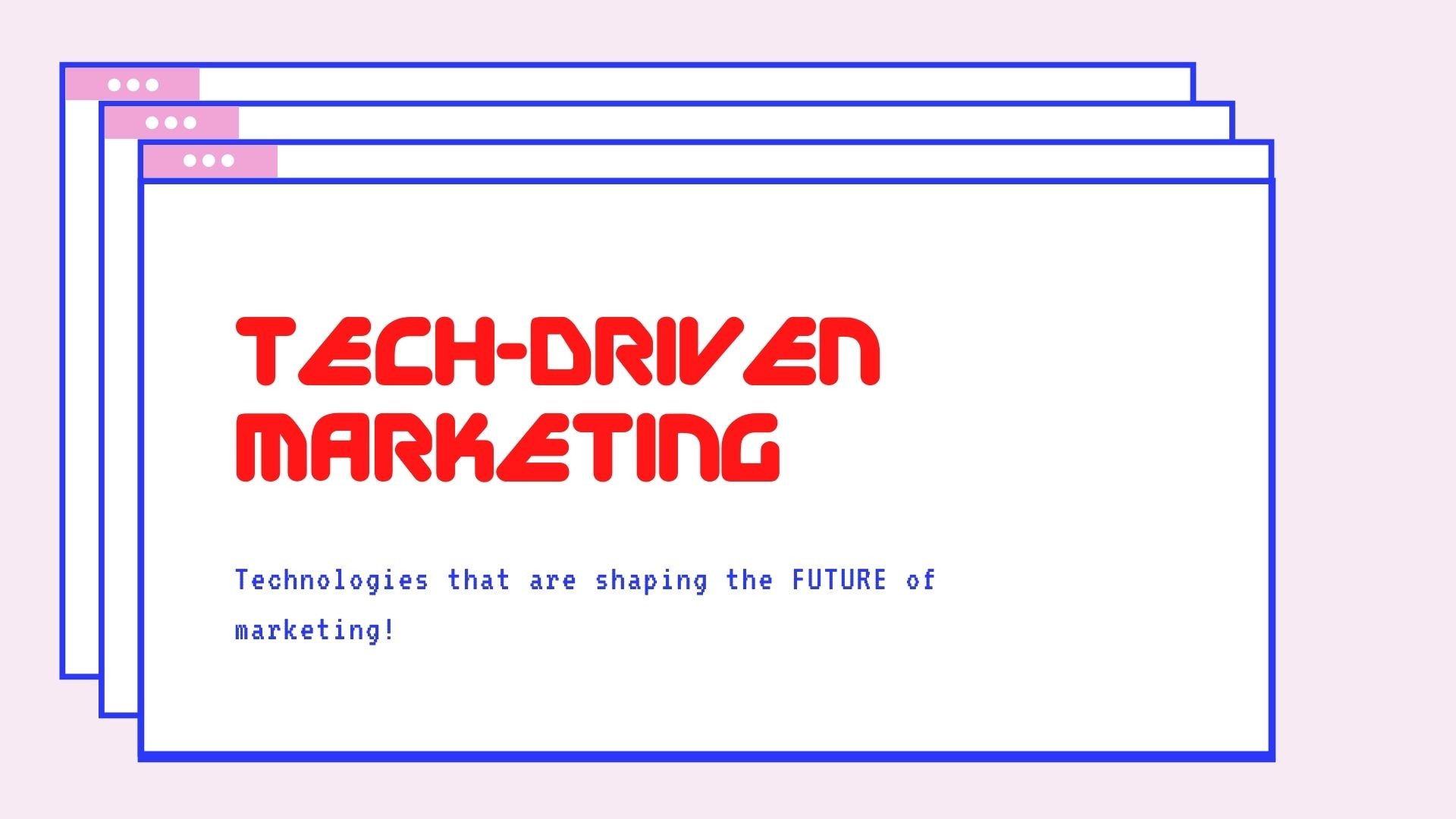 Technologies that are shaping the future of marketing!

Marketing is changing and the biggest force enabling that change is technology. What started as "word of mouth" amongst connections is now wide and open globally because of technological advancements. It won't be too ambitious to say that technology is now becoming the backbone of marketing. The term technology was coined in the year 1829 but now holds a very different essence. Not just marketing, but our lives are taken over by technology as well. Another reason why marketing is in-adept without technology in the present world.
Let's see how marketing and technology amalgamated over the past decades.
1. Next step in Human Intelligence: Artificial Intelligence
Machines are becoming Human's best friend with every passing year. Artificial Intelligence made machiner smarter and better. Marketing is now leveraging AI as processes which are driven by it are proven to effective and efficient.
The most popular use of AI in marketing is detecting behaviours and patterns which consumer shows. This data is then used in marketing strategies to make user-centric content, resulting in more engagement, better and fruitful experience for the audience.
AI has a huge impact on marketing and even a study by Smart Insights shows that 55% of businesses are using AI in their existing strategies and this percentage is predicted to increase in the coming time.
2. An Interactive Experience: Virtual Reality
Consumers are now more enthusiastic toward products that make them live the product/service. Virtual Reality made it possible where now you can wear a lip shade on Nykaa after choosing a skin tone to know whether it will suit you or not or Lenskart giving you option to wear the specs on their online app. First of all, how cool is that!!!
Brands are upping their game with Virtual Reality. A blog by Red Alkemi talks about Audi in Norway giving their users a chance to drive a new Audi Q5 in a giant virtual sandbox that gives them a real-time experience of driving the car. The thing to consider here is that brands like Audi are not shying away from giving such an experience to their user, making optimal use of given technology and making their marketing strategy remarkable!
3. Sharing workspace and information: Cloud Computing
Working as a marketeer or a part of a marketing team has become easier with cloud computing. More and more businesses are using them, centralizing their information storage and making it super easy to share data with the client across the world. The statistics revealed that the revenue by cloud computing will cross $411 billion by 2020. In crux, cloud computing made sharing information super easy and secure.
Technology is rapidly evolving in the marketing industry. It is not only just making a website or launching an application it is about the humane experience and intricate layers which make such tech-driven tools more interesting and result-oriented.
Marketing can no longer be without technology and whosoever not leveraging should re-think their standing in the field of marketing.
0