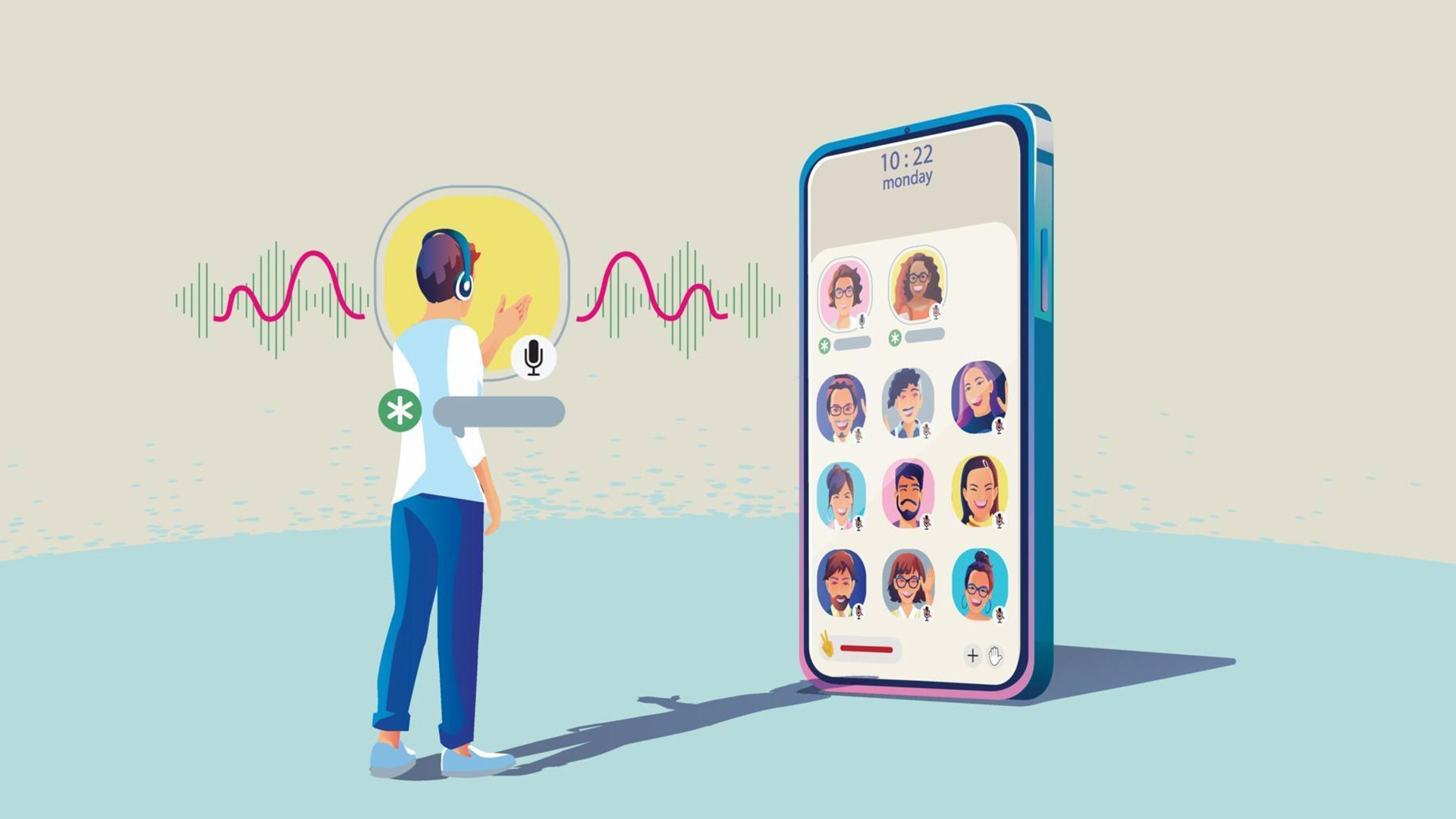 Why is Clubhouse Becoming a Hotwire in the Marketing Realm?
Lately, there is one smartphone application that has become talk of the town and we call it Clubhouse. If you are not aware of its existence yet or if you are still wondering what exactly this app does then the answer is simple. Clubhouse simply connects people like any other social media platform but Clubhouse is a little ahead of them .
Clubhouse is an audio-chat only App which allows its users to hold connections via creating rooms. These rooms give you the opportunity to talk to anyone across the world, and if you are more of a listener, then you can just choose to listen only. These Chat rooms can be for casual sessions between friends or might involve guest speakers and carrying on a full-fledged talk show on diverse and pressing topics or issues.
Essentially, there is a lot to explore on Clubhouse for its users.
While this is the case, it is kind of understandable that it has become popular amongst the marketers as well, as they do not need to prepare much and they can connect to N number of audiences, with the only requirement being that they have to start a Chat Room.
Here are some insights from the marketing world on why Clubhouse took up the stage there as well.
1. Builds a Community rather than Audience
When it comes to connecting with people, what can be better than directly talking to them, one to one? Clubhouse helps the marketers in having a direct communication with the audience, forming human connections, while they talk about the brand they are looking to promote. There are several other social media platforms that allow you to market your product and services through content like visual or written but that just establishes a one way communication. Through Clubhouse interactions, the audience feels more engaged as if they are talking on the call with the people of their favourite Brand. The platform is great to create a live and active community where you as a marketer can establish trust in the audience regarding your brand.
2. Make Yourself Known Easily
You can easily join as many Chat Rooms as you want and talk about what you know. There are Chat Rooms going on almost 24/7 in Clubhouse and if you consider yourself an expert in your field, you can join a Chat Room and share your insights with the others as soon as the moderator allows you as a Speaker. All you have to do is follow some of the Clubs of your interest and Raise your hand when they organize or start Chat Rooms of your niche. If the people find your contribution valuable , they will follow you and some to your Chat Rooms when you start one. It is more like sharing your wisdom with the relevant people without any physical effort or networking strategy.
3. Saves Energy and Wider  Reachable
Any other platform that you have ever come across requires so much money and effort. If we consider virtual events, they might not involve as much capital but they call for a lot of work as well. We are all tired of researching valuable content and then putting them up in a powerful presentation to address our audience. Clubhouse completely changes the game. Here authenticity and experience are the keys. All that you have to do is have knowledge about your brand and everything that surrounds your industry. There is no option for Video presentation or even photos, so it is more like telling a friend about your work over an Audio-Chat, only difference being that you might be addressing as many as 5,000 people at a time.
Conclusion
Clubhouse is for sure making it easy to stand out in the market and talk to people when we are all in dire need of it. It is target audience friendly as well, they can join in the conversation at any and all times, whatever suits them and when they feel comfortable.
It stands out from other Social networking platforms and has established itself as a reliable and favourable brand.
10